Friday, 16 April 2021 | Admin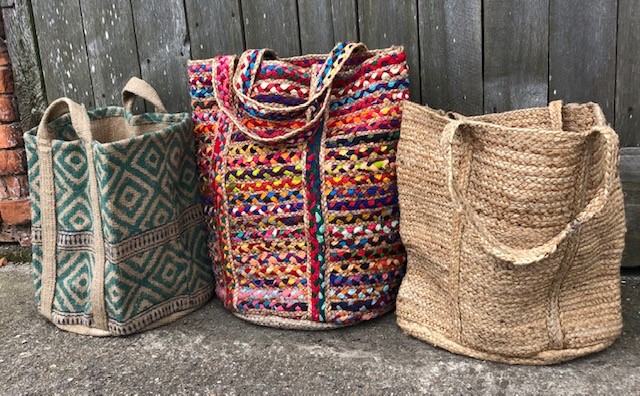 Whether you are tidying away toys or cushions, storing logs, or in need of a stylish laundry basket, these bags do the trick!
They are hand made in India, from natural materials, by skilled Fairtrade artisan workers.
Pictured from left to right;
Log or Laundry Storage Bag (37cm x 37cm x 43cm) at £42.99
Multi-Coloured Jute and Cotton Fairtrade Large Storage Bag (40cm x 60cm) at £35.95
Large Natural Jute Storage Bag (75cm x 50cm) at £33.99
Friday, 9 April 2021 | Admin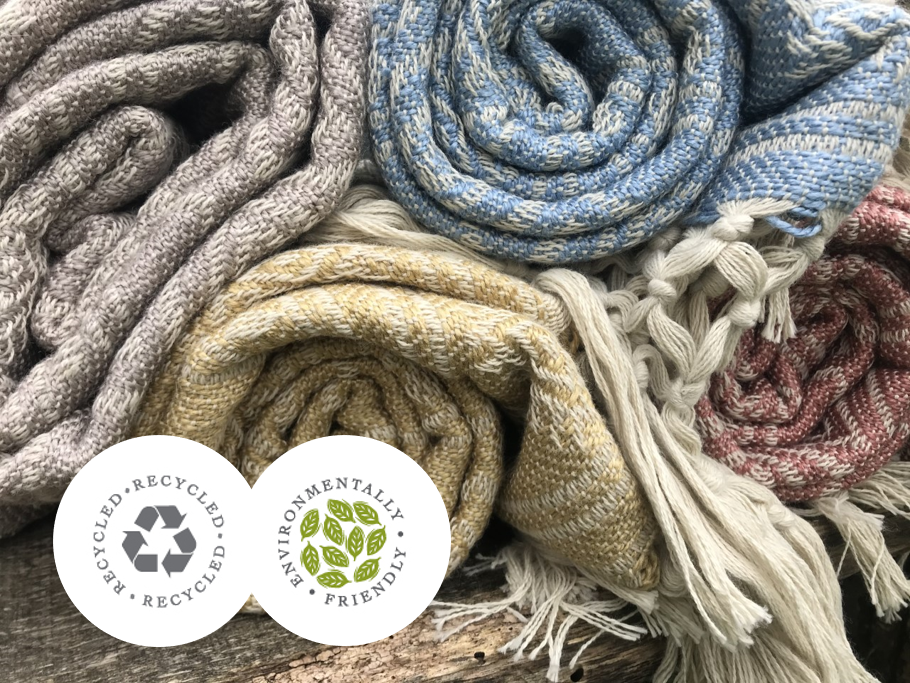 We can't quite believe that these luxuriously soft throws and cushions are made from 100% recycled PET yarn!
They are perfect for use outdoors on long summer nights in the garden, in your conservatory or relaxing on your balcony or terrace. These hand crafted and ethically sourced throws and cushions are available in four soft pastel shades. Throws are £36.99 and cushions are £19.99
Thursday, 1 April 2021 | Admin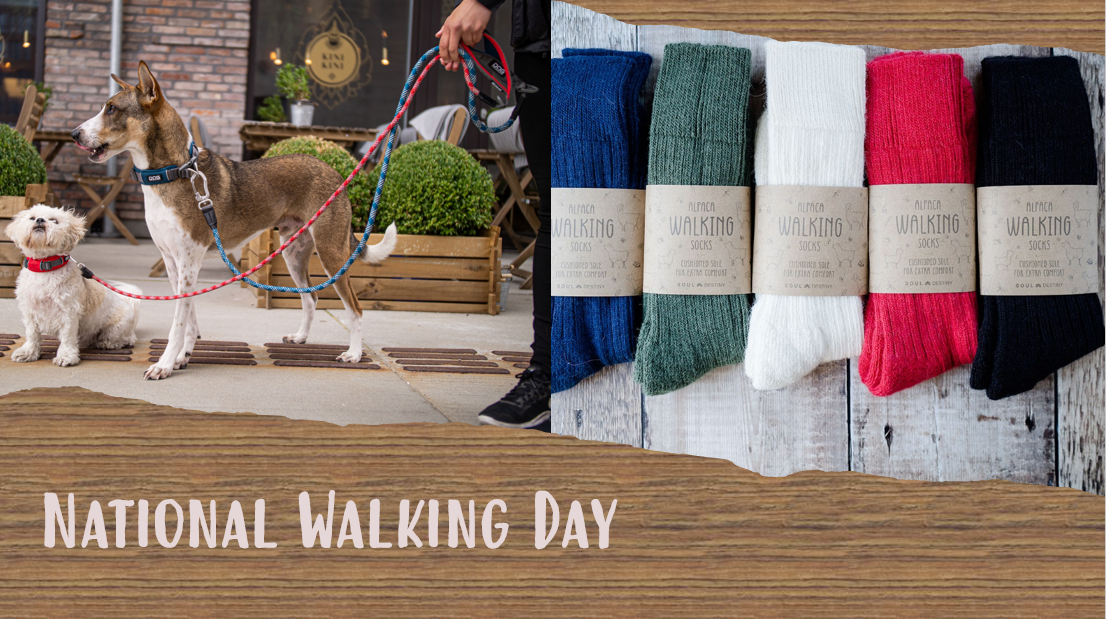 National Walking Day is every year on the first Wednesday in April.
Our luxury alpaca walking socks with a cushioned sole will add a spring to your step.
Have a look at our colourful range of Dog Copenhagen collars, harnesses & leashes too. They make a great addition to any doggy wardrobe!
Friday, 19 March 2021 | Admin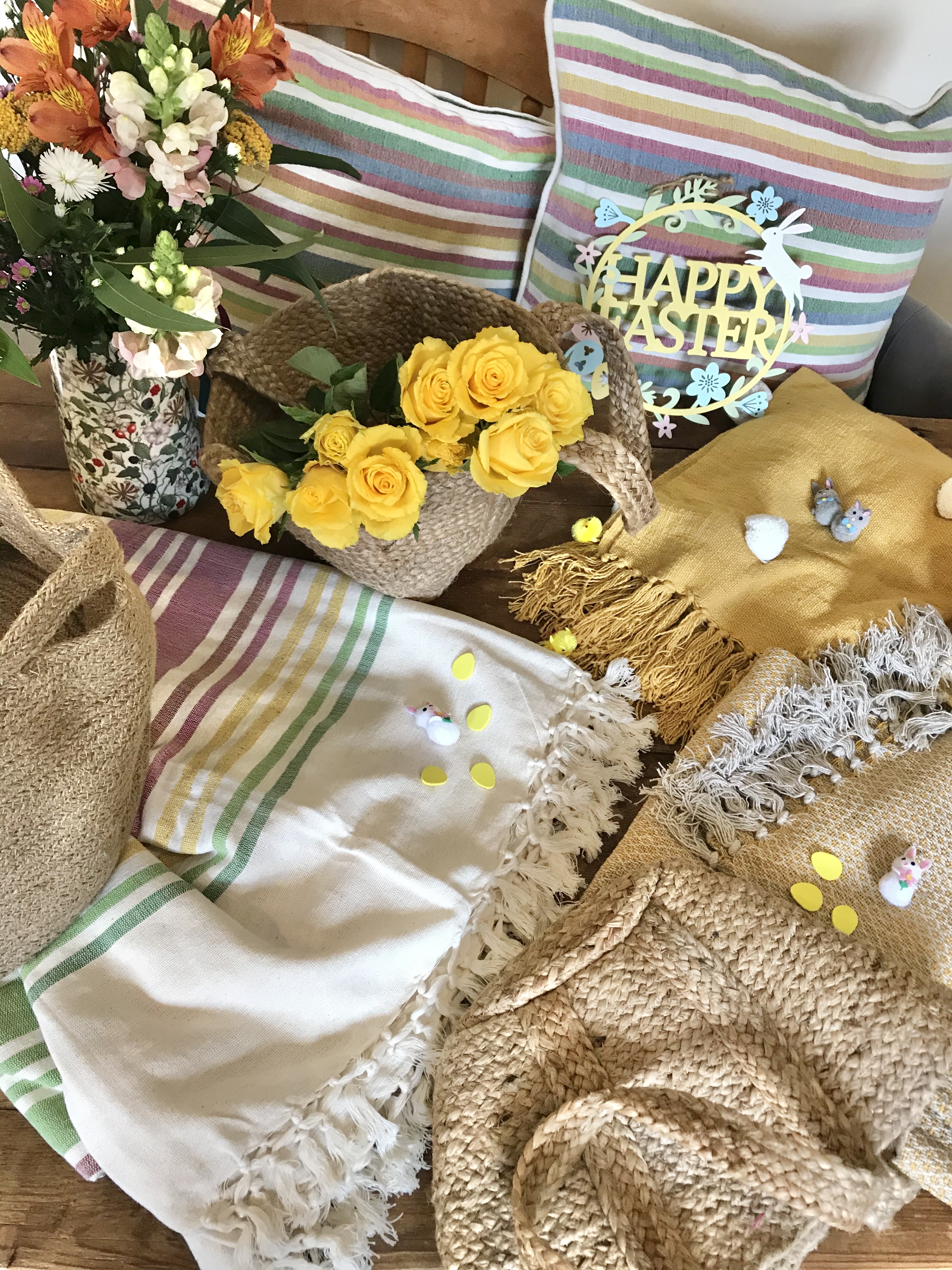 We are keeping our fingers crossed that everyone may be able to celebrate Easter with a small group of their favourite people. You never know, the sun may even appear?
Whilst chocolate if often the chosen treat (and why wouldn't you?) we think that our cheerful cushions and home accessories make fabulous gifts too.
These large striped scatter cushions (55cm x 55cm) are just £15.99 and have gorgeous matching a throw at £34.99 (230cm x 255cm). They are ethically sourced, made recycled cotton and are hand loomed in North India.
This gorgeous natural jute bag is £17.99, perfect for an egg hunt in the garden. Alternatively, the larger of our natural jute bags is perfect if you are heading out for a picnic, and is priced at £20.99.
Happy Easter all!
Friday, 19 March 2021 | Admin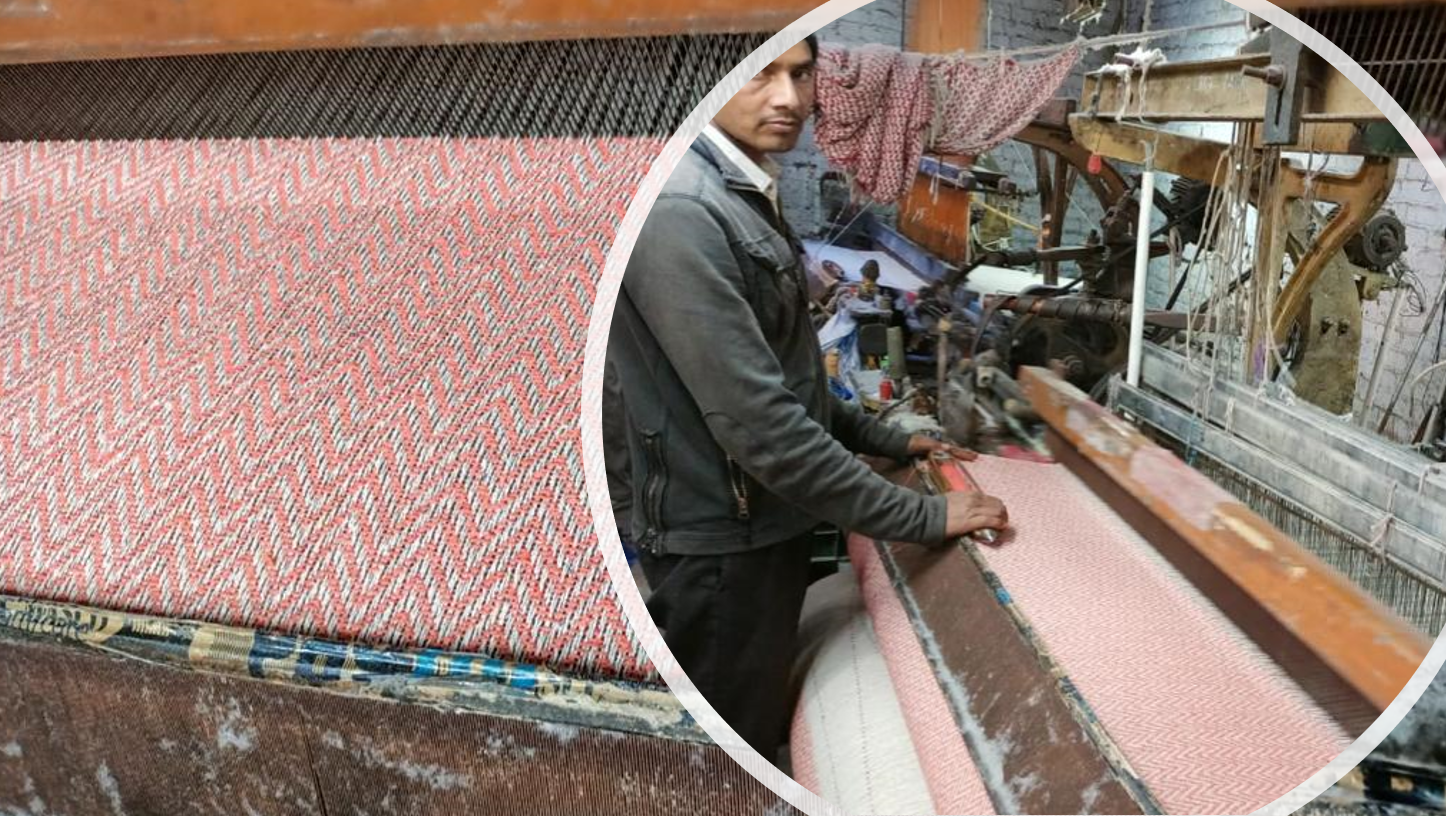 Our unique throws are ethically sourced and hand-loomed, from recycled cotton, in North India.
We feel very lucky to be working with suppliers who share the Soul Destiny values and feel sure that you will love their products as much as we do!
There are lots of gorgeous throw designs and colours to choose from and something to compliment any interior (or garden as the weather warms up!)