Cosy Autumn interiors
Tuesday, 28 September 2021 | Soul Destiny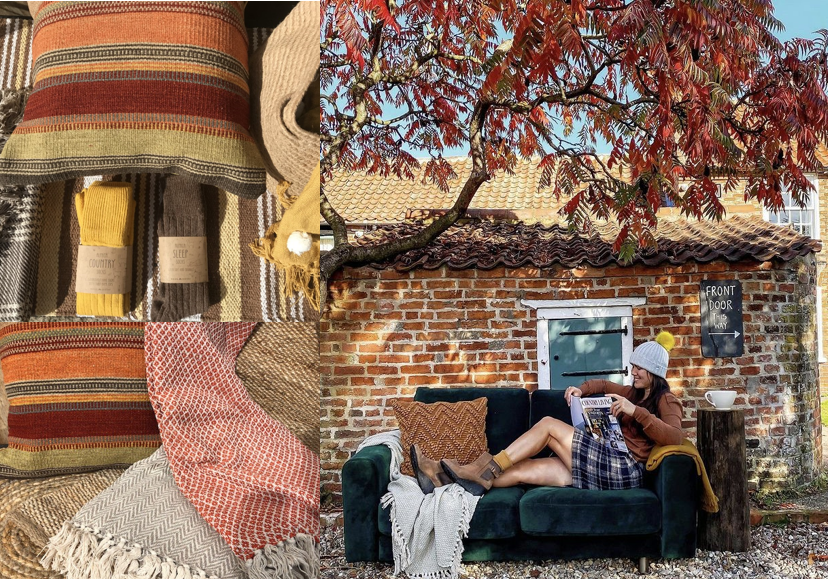 We love the striped Kilim Ooty cushion and matching rug which are both are hand made in India, under the GoodWeave Scheme.
Natural jute adds warmth to any interior. Our range of jute products includes these oval and rectangular rugs in different weave patterns and fab storage bags which are perfect for logs!
We know you love Alpaca Socks which have thermal properties, are as soft as Cashmere and extremely durable. Whatever the occasion, or outfit, we have Walking Socks, Every Day Socks (Contrast & Stripes too) & Bed Socks to suit.