Why Choose Our Vet Bedding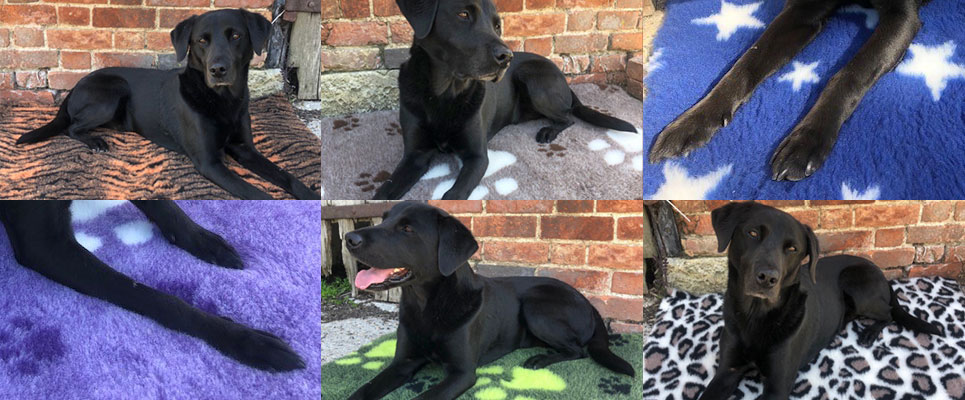 Vet Bedding for Vets and Pet owners, authentic animal bedding the highest quality veterinary bedding for dogs and cats. Sold to professionals such as the veterinary trade, kennels and catteries. Our SoulPet Vet Bedding is machine washable at high temperatures and quick drying with benefits for both young and old animals. Giving excellent heat retention and unique drainage properties helping keep dry even after 'little accidents'.
Our Vet Bedding is for Vets, pet professionals and Pet owners. It can be taken anywhere and is particularly good at aiding travel sick animals, it helps them to settle in a strange environment whilst keeping them warm and secure. Independent tests have proved that in spite of its luxurious feel Vet Bedding for Vets and Pet owners has tremendous strength and durability. Non-Slip backing, ideal for use in cars, pet baskets, polished flooring and tiles. Our Vet Bedding is not just being used by vets and kennel owners it has become widespread for domestic use and is the favourite choice for dog and cat owners in the UK and abroad.
Our SoulPet vet bedding is ideal for:
Younger Animals:
Keeping them safe and warm, the special drainage properties ensure they stay dry and warm even in the event of an accident.
Older Animals:
Enjoy a far higher degree of comfort and mobility with constant warmth from the heat retaining properties of the fibres.
Recuperating Animals:
Vets recommend the product to Recuperating animals requiring hospitalisation or pre/ post operative care.
Birthing:
Keeps the mother and baby warm and dry whilst retaining body heat, and reducing the risk of hypothermia. The texture gives comfort and security and encourages mobility in the younger by aiding grip.
Our Vet bedding offers owners higher bulk, greater resilience, unique drainage properties and superb heat retention makes it distinct from all other dog beds on the market
Vet bedding is perfect bedding for all pets, traditionally it is used as bedding for dogs and cats, but it is also the most hygienic form of bedding for smaller pets such as rabbits, guinea pigs and hamsters. It can be used in the home as well, particularly useful for protection with children or elderly patients.
It is called vet bedding as the traditional and original use of the fabric was by vets for bedding for animals post operation. Vets use and recommend vet bedding because it is:
Warm and cosy for your pet, vet bedding is heat retaining
Washable for always clean bedding, dries fast
Drains moisture away, so your pet is never left to sleep on a wet surface
Double strength polyester, this artificial fabric Inhibits bacteria so no nasty bugs grow
Safe fibre, non-toxic, non-allergenic and allows air permeability
Strong fibre, will wash time and time again without deterioration
Perfect for transporting and travelling
Vet bedding is particularly useful for:
Young pets, keeps them dry when toilet training
Older pets, constant warmth and comfort for aging muscles and bones, dry bed
Post op pets, warm dry bed
Expectant and nursing pets, keeps everyone warm and dry, comfortable and soothing fibre


Which SoulPet vet bedding – standard green backed, non-slip, traditional, fun or stylish?
There are two types of vet bedding, the original traditional green backed vet bed or vet bedding with a non-slip backing.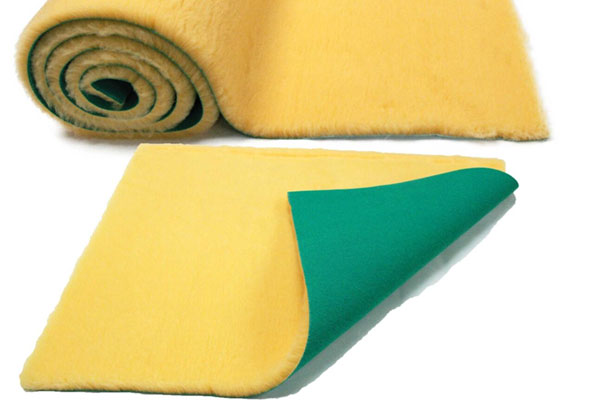 Traditional green backed – is double woven to help prevent your pet from being able to chew through it, has an exceptional long shelf life, washable at high temperatures.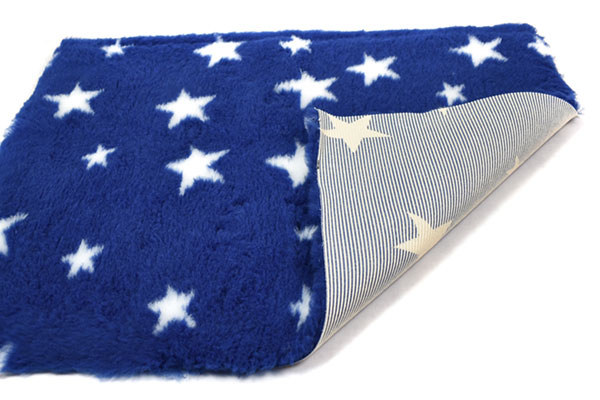 Non-slip backed – has a latex backing to prevent the bedding moving around the floor, washable at lower temperatures, more patterns available.

Both types of vet bedding are available in a variety of colours. Vets traditionally use the white vet bedding so any problems are immediately obvious. You may want to match the colour scheme in your house; we offer white, grey, charcoal, black, brown, green, blue, cream, pink in plain colours. Looking for something fun? How about our non-slip vet bedding with paw prints, available in various colour ways, including purple and heather.
What is special about SoulPet vet bedding?
Bespoke service, either order from our website for one of our standard sizes or give us a call and we can give you a quote for any non-standard size. We can now supply you with 10m rolls which are extremely cost effective for people who use large quantities of vet bedding.
SoulPet vet bedding is of the highest quality and made in the UK. It is made of 100% polyester and has a weight of 1200 grams per square metre. The pile is an ultra-soft deep 30mm. Any vet bedding which is less than this weight will not have the same surface dryness quality; vet bedding higher than this weight will not perform any better for everyday use than the 1200 gsm we supply.