Easter treats!
Friday, 19 March 2021 | Soul Destiny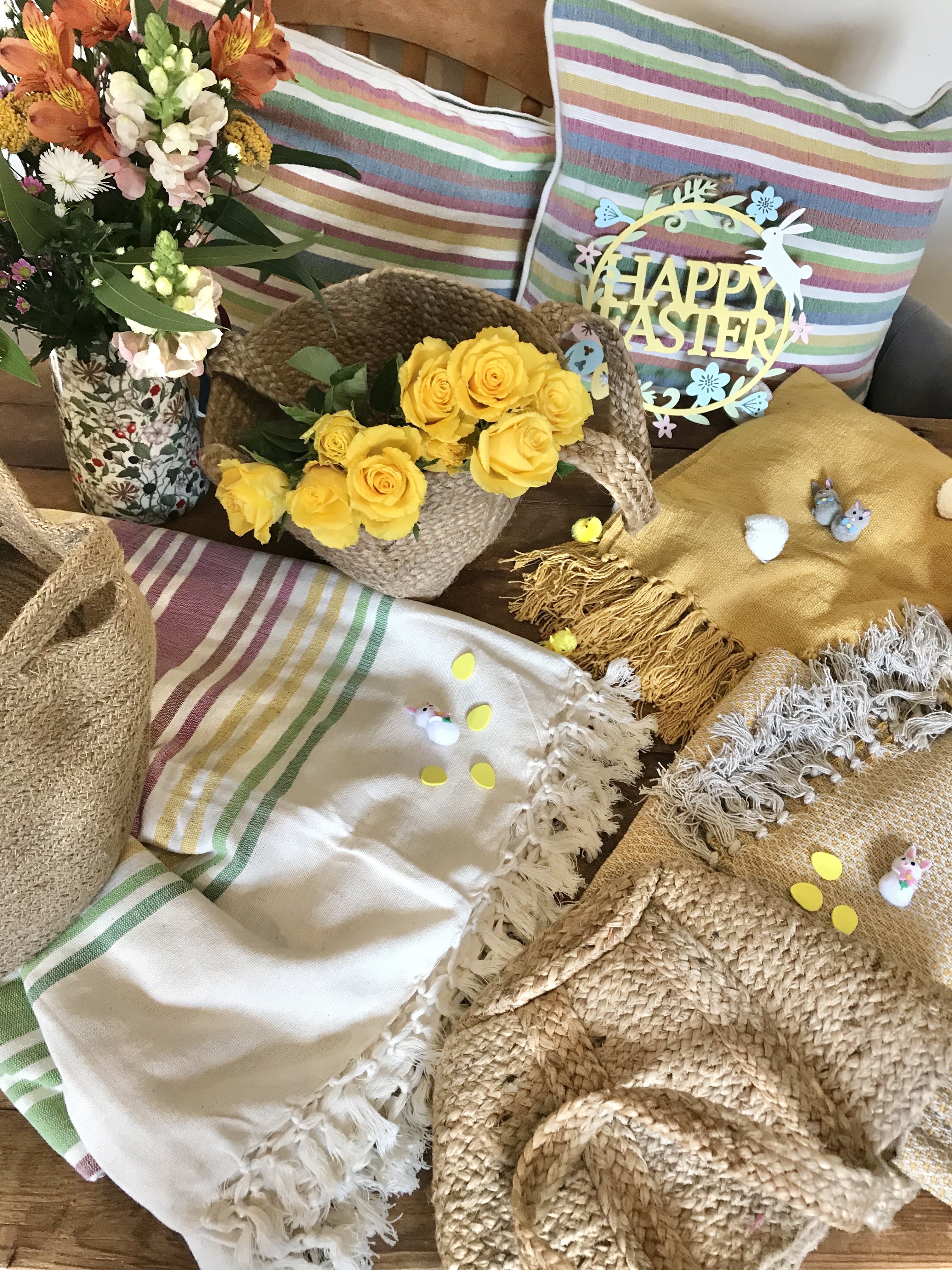 We are keeping our fingers crossed that everyone may be able to celebrate Easter with a small group of their favourite people. You never know, the sun may even appear?
Whilst chocolate if often the chosen treat (and why wouldn't you?) we think that our cheerful cushions and home accessories make fabulous gifts too.
These large striped scatter cushions (55cm x 55cm) are just £15.99 and have gorgeous matching a throw at £34.99 (230cm x 255cm). They are ethically sourced, made recycled cotton and are hand loomed in North India.
This gorgeous natural jute bag is £17.99, perfect for an egg hunt in the garden. Alternatively, the larger of our natural jute bags is perfect if you are heading out for a picnic, and is priced at £20.99.
Happy Easter all!