Fathers Day - 19th June
Wednesday, 15 June 2022 | Soul Destiny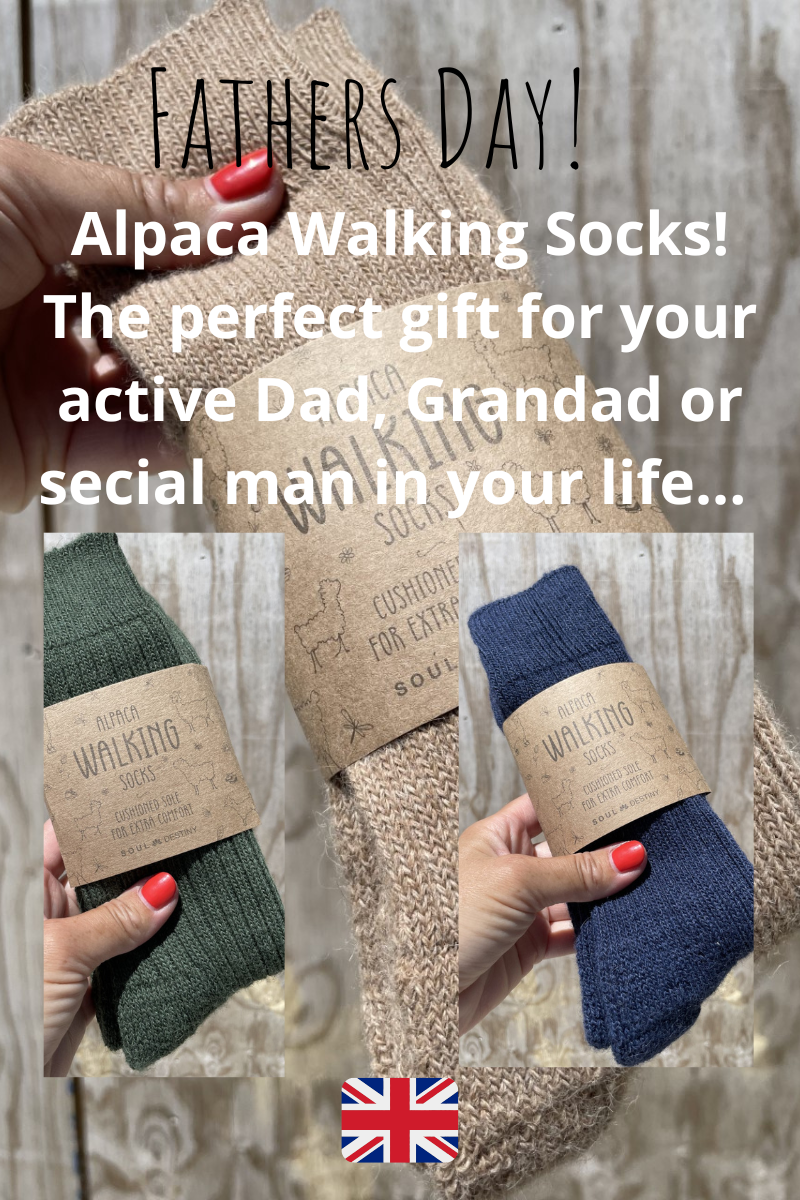 Sunday the 19th June is a date in our diaries within the UK where there is an oportunity to celebrate that special man in your life.... !

That could be your Dad, or Grandad, Uncle or perhaps a father figure that has always been there for you.
What better gift than a pair of our cushion sole alpaca socks!
Great for hiking adventures, fishing trips, a day on the farm or just being super comfortable on a day out with you!
Available in 3 sizes and 9 brilliant colour variations.
Enjoy the weekend with your special person!