Leaves crunching underfoot!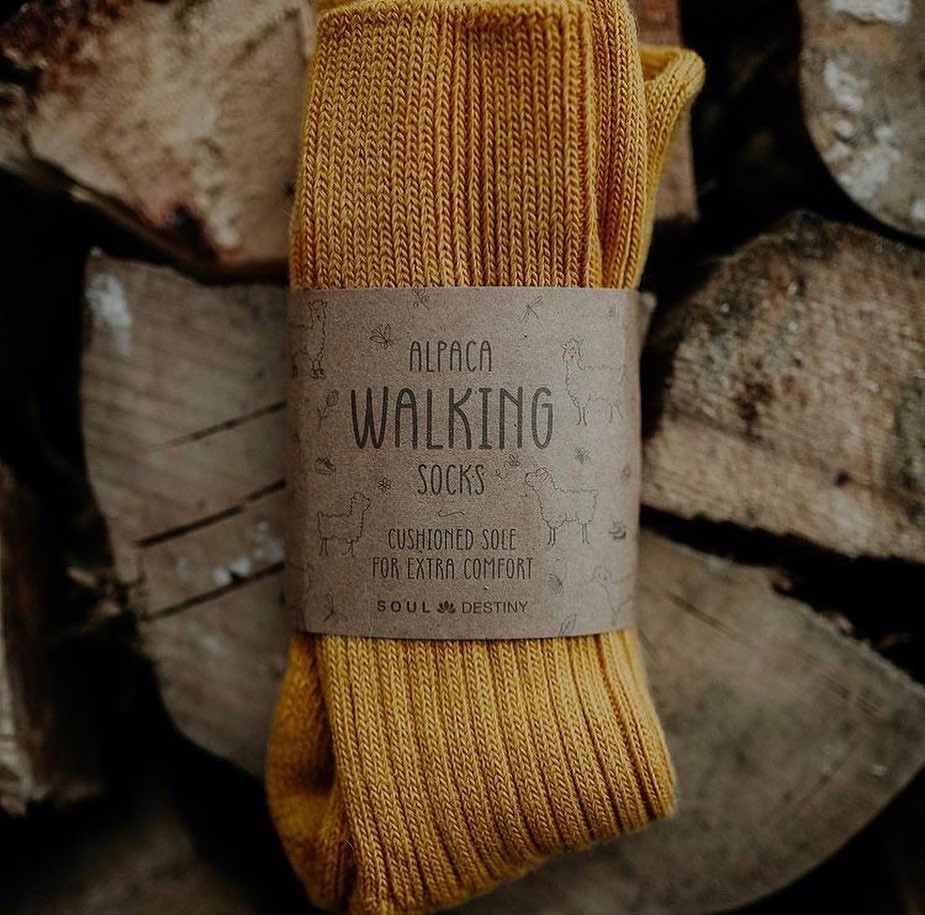 The arrival of our beautiful alpaca Walking Socks this week conjured up memories from childhood of walking to school, kicking colourful leaves as we went! This is a great time of year for getting outside to take in the amazing colours of nature and enjoying a stroll.
This week we supported World Mental Health Awareness Day and took time out for a walk during our lunch break. With so many pressures to eat correctly, drink enough water, incorporate fitness etc etc, to support our physical and mental health, it can sometimes feel overwhelming. Something as simple as a walk with a friend can really benefit you, in so many ways.
So, grab yourself a pair of soft alpaca walking socks, they have a super bouncy cushion sole for the ultimate comfort and are the warmest socks you will ever own! (You also don't need to wash them after each use as they have fantastic natural anti-bacterial properties!)
FYI Every year we order more of our gorgeous plum colour from our UK manufacturer and we still never seem to have enough - so if they are on your list, nab a pair whilst you can, they have literally just arrived!
Enjoy a walk if you can & catch up next week!