Relax and unwind...
Tuesday, 2 November 2021 | Soul Destiny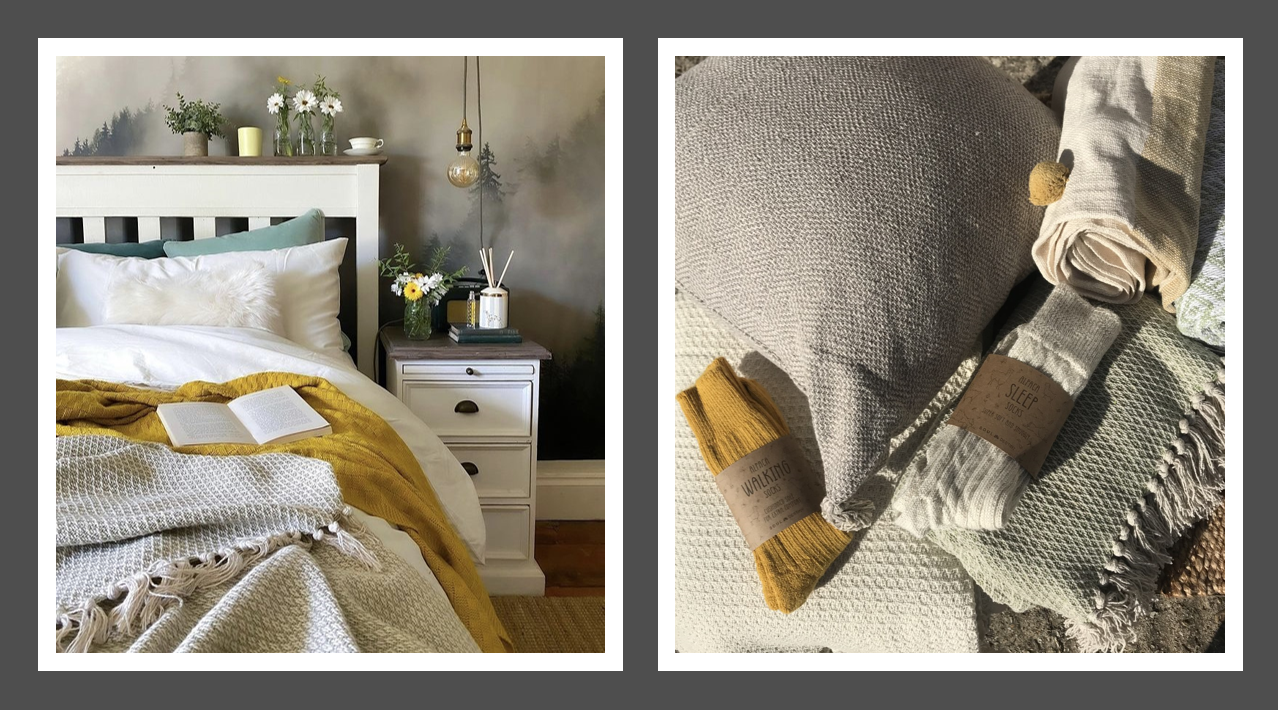 In between the madness of Halloween, Bonfire Night and Christmas take a moment to relax and unwind!
The gorgeous image on the left was kindly sent to us by a customer who has done exactly that. She has created a little slice of heaven, a sanctuary in which to kick back and re-stress. If you are looking to refresh your interior we can help! Take a look at our Pina, Waffle and Pom Pom throws which are great to add texture and colour at the base of the bed.
Souk cushions and a Jute rug will finish the look beautifully and when you are 'styled out' you can relax in a pair of luxurious Alpaca Bed Socks and admire your handy work!