Soul Destiny at Portobello Road Market!
Wednesday, 13 July 2022 | Soul Destiny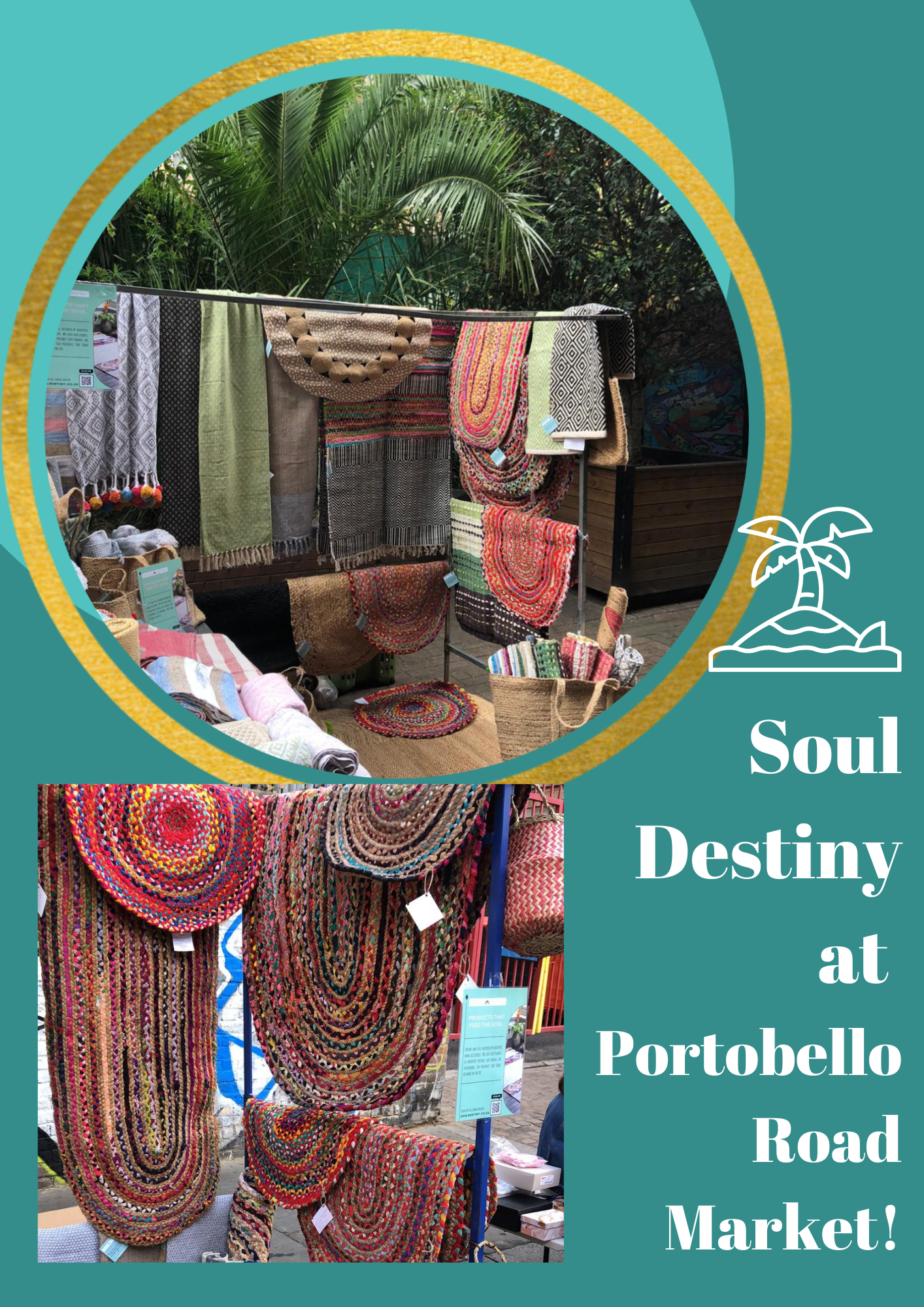 We have tried something new and very exciting this summer!
Having our First Class university graduate Cerys on board (for as long as she will stay!!) We have taken up a weekend spot at the World's most famous market - Portobello Road! A haven for lovers of fashion, food, books & music and a great place to pick up unique items, our ethical and sustainable products seem right at home there already!
With all the buzz and excitment the London market brings, with a spot of celeb watching too ;) Cerys is displaying our FairTrade home accessories as we have never seen them, and the feedback has been outstanding.
From jute bags and rugs, to throws and baskets, our beautiful homewares have been a huge hit with some regular local customers already! The overseas visitors are snapping up items to take home too, isnt it amazing what we can sqeeze in our case if we really want to!
If you are mooching around the market over the summer months on a weekend, do pop along and say hello to our lovely Cerys, she would love to see you!
Have a great week!