Toasty toes....where did the sunshine go?!
Friday, 21 May 2021 | Soul Destiny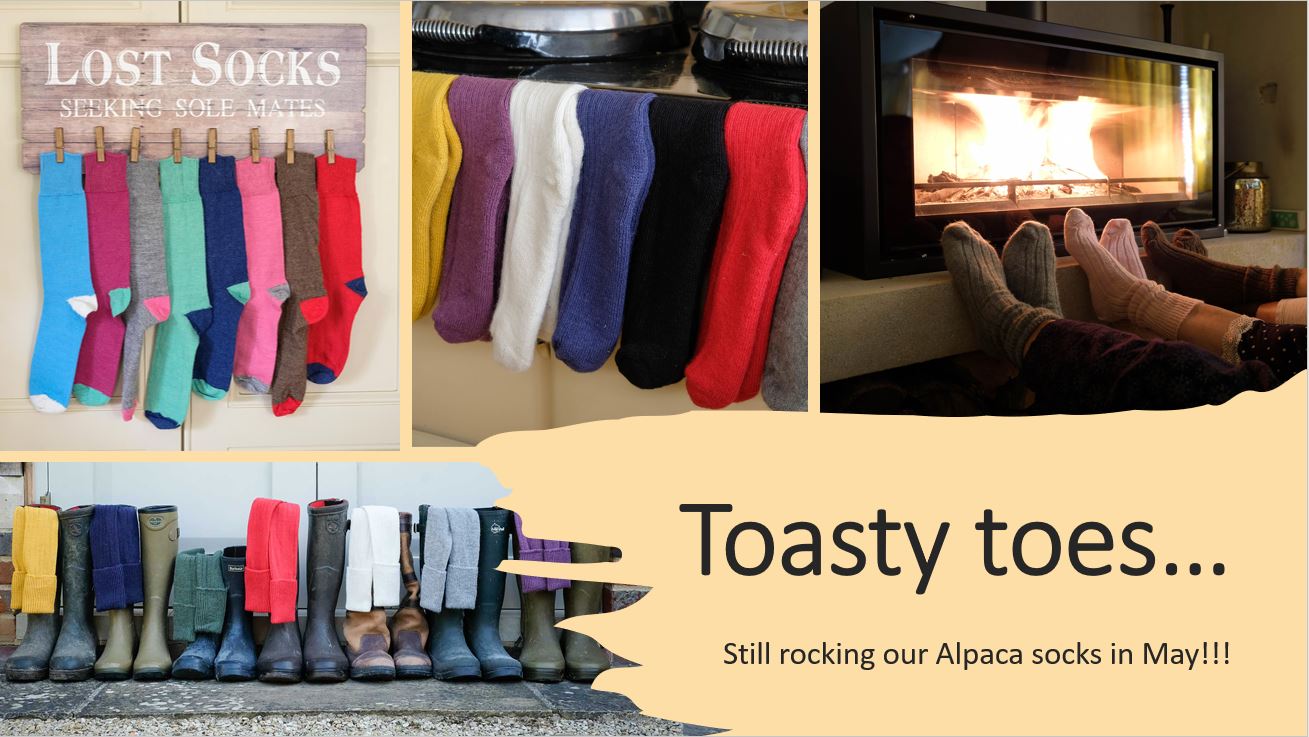 Whether you are on a blustery dog walk, a lazy afternoon in front of the fire or venturing back into the office, we have Alpaca socks to suit the occasion!
Alpaca socks are as soft as cashmere to wear, but far more hard-wearing and built to last. Alpaca wool has higher insulating properties than any other fibre allowing your skin to breathe and self clean. This is also why you will find that your alpaca socks do not smell as quickly as your ordinary socks. The alpaca fibre does not retain odour because it doesn't absorb it – genius!
Choose from walking socks, everyday socks, bed socks or country socks. We have loads of gorgeous colour options and some great ideas for gifts!